76
« on: July 24, 2011, 11:33:51 PM »
Hello!
NEW! 1.8 is out for Mac and Windows at
www.mysteriouscastle.com
Also available for iOS! Tons of changes!
Hi there roguelike fans! I have an announcement and a question. The announcement is for
Mysterious Castle
Beta 1.3, my graphical party based roguelike. It's a game heavily inspired by Tactics Ogre and the Avernum Series. In this version I've added a randomly generated town, much improved AI, new spell, storyline features, and larger world.
Here's a battle taking place with a party of angry Kobolds.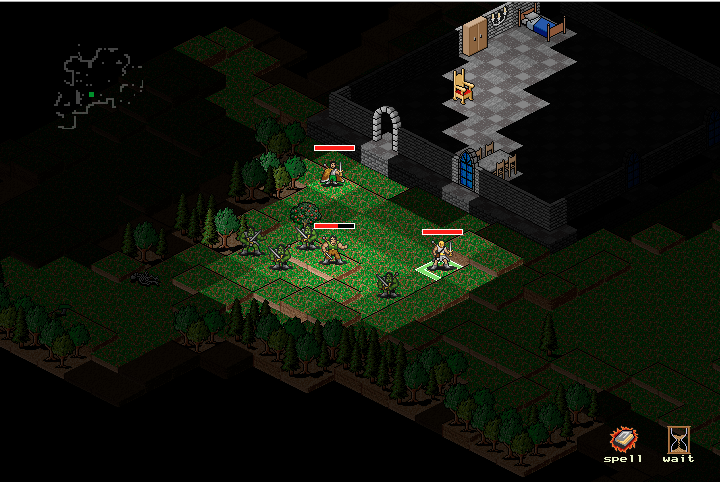 My question surrounds the often discussed 'what is a roguelike?' It's been asked to death so I'm reframing it as 'what is NOT a roguelike?' I like my game, I think it's a roguelike, but how far can I go before it's no longer in that category?
Right now the features that my game posses that make it a roguelike are few:
-Randomly generated terrain
-Randomly generated/placed monsters/npc's
-Turn based (of course)
-Line of sight/field of vision
-Permadeath
-High challenge level with death being the reward for reckless play
-...?
Is this a roguelike? I don't see too many party based roguelikes out there, I've already blasphemed with the graphics vs ascii and mouse interface bits, so... whatcha think?
PS:
Gameplay Video