1
« on: March 14, 2015, 06:06:12 AM »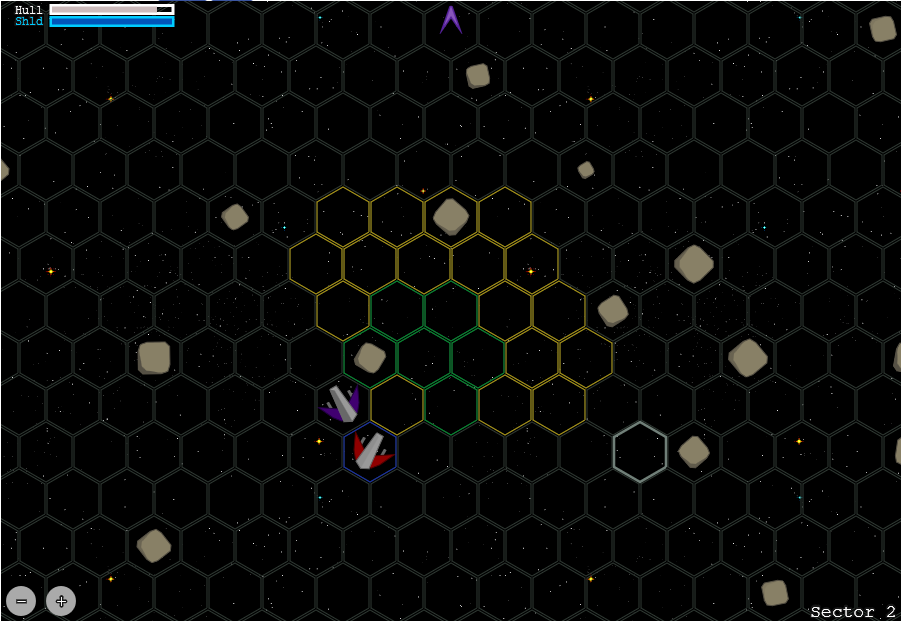 It should have been a standard patrol mission. You had wrapped up your sweep and were returning to the Leviathan when a hijacked wormhole led you to this rogue sector. The good news: the onboard nav has calculated a route back to the Leviathan. The bad news: it's going to be a long trip through six sectors filled to the brim with asteroids and bandits.
Rogue Sector
is inspired by the board game
Wings of War
(more commonly known for the
X-Wing Miniatures
spinoff franchise) as well as space dogfighting games such as the
Wing Commander
series. This marks my second 7DRL success; if you were around last year, then you might remember
Succession
, which took 5th place overall. I feel like this is a somewhat weaker game overall (although there were, shall we say,
mitigating factors
), but I'm happy to once again put forth a finished game after seven days of development, and Rogue Sector is a solid entry on its own merits.
You can play Rogue Sector from your browser here.
Let me know what you think.